BLOG
VOICEMAIL INTERVIEW


CALVIN LEE REEDER — High, Low & Inbetween— dusted rambler Calvin Lee Reeder leaves cryptic voicemails and Beverly Fresh pens a nervous profile of the rouge filmmaker.






There, there below the shelf of the sky our despair was all together abandoned as we inched further into oblivion.

The space between the breaths; the time is now escaping us while we spin and whirl around the sun. Our hallowed 60 now reduced to 59. something seconds of earthly bliss.

These quiet moments allow for small steps each without doubt or wavering reservation ambling in a dark place inside a cavernous abyss.

Dividing the time in half hurling through space we discover a new time paradigm.

We come and go again and again.

Eulas Pizarro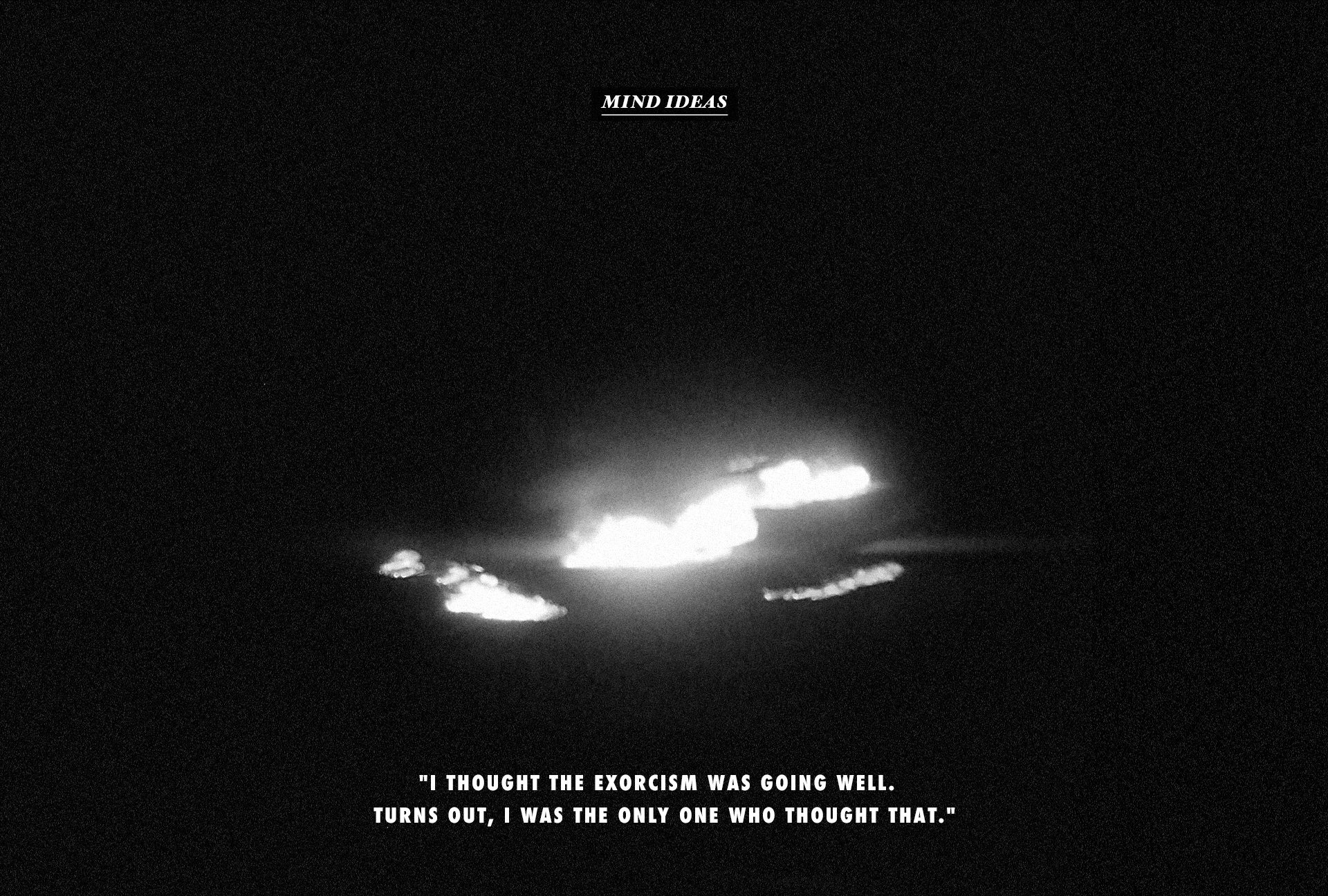 Beverly Fresh & The Whisper Present


MIND IDEAS
#1 of ∞


︎︎︎︎




︎︎









WEIRD RAP PODCAST


NEW KINGDOM — Special guest King Eulas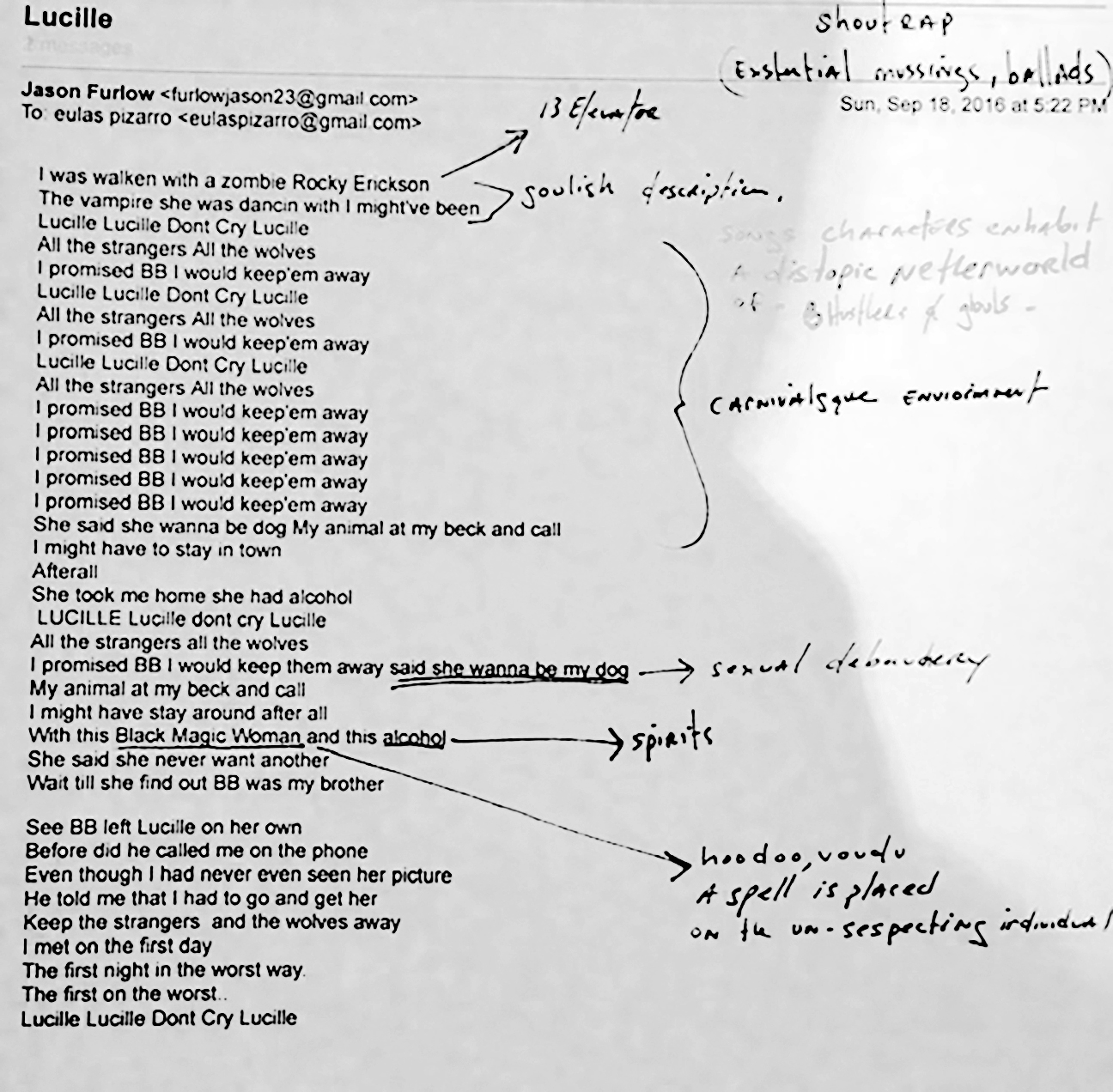 WRITTEN ANALYSIS


— Eulas Pizarro
In Jason Furlows Lucille, the wolves and strangers inject a certain fear and alarm in the songs narrative. His characters inhabit a fractured psychedelic netherworld of juke joints, hustlers, women, spirits and ghouls. One senses Robert Johnsons hellhounds gaining on us as we approach a cross roads; the sound of a train far off in the distance.

Spirits also abound in the form of "Black Magic Women" and alcohol. Maybe there is a spell at work on all the players present?

The fact that the man who has been entrusted by BB to keep her safe and has unwittingly become her undoing further chargers all their interactions. We now descend into a spiraling Inferno of debased desire and mistaken identity.

The appointed guardian will deny this role to delight in all manner of pleasures with Lucille thinking maybe he "might have to stay around after all" as he assess what manner of debauchery to further engage in. Just who's beck and call is she at?
This guardian occupies the space of an African trickster and provocateur a visitor whose reason for being could be malevolent or friendly we somehow cannot tell just yet.

The guardian is equally unsure where, why or what dimension he finds himself but is not altogether uncomfortable with his lot. All the while the wolves and strangers continue to circle like sharks stalking their prey as we hear the guardians plaintive cries...
"I promised BB I would keep em away".
-NOSAJ FROM NEW KINGDOM & STEEL TIPPED DOVE
Lucille
,
NOWNOWNOW
︎

ALL NEW WEEKLY * COME BACK * ALL NEW WEEKLY * COME BACK * ALL NEW WEEKLY * COME BACK * ALL NEW WEEKLY * COME BACK *